A selection of news article excerpts about incidents involving allegations of police officer-involved domestic violence and related issues from the Police Wife blog. All accused are presumed innocent until proven guilty.
I'll update this post with new items as they come in. Please send in other news of interest.
The Super Predators; When the Man Who Abuses You Is Also a Cop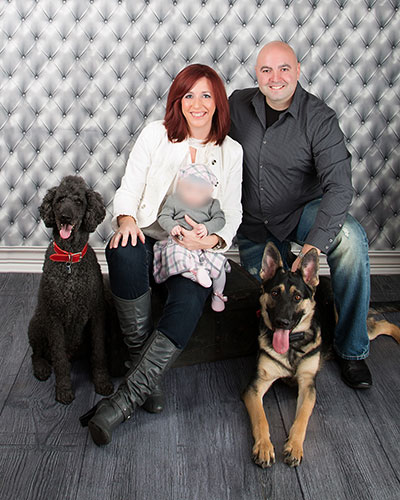 Sarah Loiselle and Andrel Martinez.
(HuffPost Highline) June 21, 2017, by Melissa Jeltsen and Dana Liebelson
—
All Sarah Loiselle wanted was a carefree summer. There was no particular reason she was feeling restless, but she'd been single for about a year and her job working with cardiac patients in upstate New York could be intense. So when she learned that a Delaware hospital needed temporary nurses, she leapt at the chance to spend a summer by the beach. In June 2011, the tall, bubbly 32-year-old drove her Jeep into the sleepy coastal town of Lewes. She and her poodle, Aries, moved into a rustic apartment above a curiosity shop that once housed the town jail. The place was so close to the bay that she could go sunbathing on her days off. It didn't bother Loiselle that she'd be away from her friends and family for a while: She felt like she'd put her real life on hold, that she was blissfully free of all her responsibilities.
And then she met a guy. She'd never dated online before, but an acquaintance convinced her to try a site called PlentyOfFish. Loiselle, who has a slender face framed by auburn hair, soon found herself messaging with 36-year-old Andrel Martinez, a muscular Delaware state trooper.... Read the rest of the story here.
Bergen: Domestic abuse can portend terror violence
A.R.
—
The article below illustrates yet another reason why it's vital for police to respond appropriately to domestic violence calls, which is harder to do if an officer himself is an abuser.
(CNN.com) June 15, 2017, by Peter Bergen and David Sterman
—
James T. Hodgkinson, the man who carried out Wednesday's shooting at a baseball practice by congressional Republicans, was a small-business owner from Illinois. He also was charged 11 years ago with domestic abuse.
In 2006 Hodgkinson was arrested on charges of domestic battery after, according to a police report, he went into a neighbor's house to find his daughter, used bodily force to damage a door, grabbed his daughter by her hair, and when she escaped him and ran to a car, used a knife to cut her seat belt. He punched the neighbor, and brandished a shotgun, firing one round, the police report said.
The charges against Hodgkinson were later dismissed, but the allegations have a new resonance after Wednesday's shooting attack. A history of association with domestic violence is relatively common among those who have committed political violence in the United States.
Of the 48 perpetrators of lethal political violence in the United States since 9/11
—
whether they were motivated by jihadist, far right or black nationalist ideologies
—
11, or almost a quarter, had allegations or convictions of domestic violence or sexual crimes in their past, according to an analysis of New America's research.... Read the rest of the article here.
Family of woman killed by Clackamas County cop lobbies for domestic violence law
(The Oregonian/OregonLive) June 7, 2017, Clackamas County, Oregon
—
Jay Hoffmeister remains haunted by the failure of the Clackamas County Sheriff's Office to address a veteran sergeant's troubled history before he opened fire on Hoffmeister's wife and two of her friends seven years ago.
Charlotte Grahn was killed along with two other women
by Grahn's police sergeant husband in Clackamas
County, Oregon, in 2010. Two of the women's families
filed a wrongful death lawsuit, saying police knew the
man was dangerously unstable but failed to intervene.
He's convinced that early intervention by the agency could have kept Sgt. Jeffrey Grahn's from killing his own wife Charlotte, Hoffmeister's wife, Kathleen, and their friend, Victoria Schulmerich.
Grahn, a 15-year veteran of the Sheriff's Office, shot himself after killing the three women. Nine months before the shooting at the M&M Lounge & Restaurant in Gresham, Charlotte Grahn's sister told police she thought the Grahns' increasingly abusive relationship could end in murder-suicide.
Hoffmeister, 60, of Albany, pressed lawmakers this week to pass House Bill 2712, which would require police agencies to adopt policies dealing with officers involved in domestic violence. Hoffmeister and Schulmerich's husband, Scott, have made multiple trips to Salem to try to win support for the bill.
"If this bill was in place, we wouldn't be here today," Kelsey Hoffmeister, 27, Kathleen and Jay Hoffmeister's daughter, said at a legislative hearing Wednesday. "My mom would be alive."
But the bill isn't expected to go anywhere this session because key law enforcement groups don't support it, said its sponsor, Rep. Carla Piluso, D-Gresham. The Oregon State Sheriffs' Association and the Oregon Association of Chiefs of Police oppose it....
Read the rest of the article here. See also the Feb. 9, 2012, item below about the $8-million lawsuit filed by the families of two of the murdered women.
The suit was settled in 2015 with a payment of $800,000 to each of the two families. The Clackamas County Sheriff's Office also adopted a policy addressing officer-involved domestic violence.
Salt Lake City police officer charged with domestic violence
(The Salt Lake Tribune) June 6, 2017
—
A Salt Lake City police officer has been accused of choking, hitting and handcuffing his now ex-wife.
Matthew Robert Collins, 24, was charged Friday in 3rd District Court with first-degree felony aggravated kidnapping and two counts of third-degree felony aggravated assault.... Read the rest of the article here.
Two-thirds of Mississippi's mass shootings linked to domestic violence
(The Clarion-Ledger) June 2, 2017, Jackson, Mississippi
—
Mass shootings this year have stolen the lives of 20 Mississippians, with two-thirds of those deaths linked to domestic violence.
That's even higher than a national study, which found a little more than half of mass shootings are related to such violence....
Last weekend near Brookhaven, Willie Cory Godbolt reportedly killed eight people, including a deputy, a teenager and his 11-year-old cousin.
Willie Cory Godbolt arrested after a shooting
rampage left eight dead.
Authorities have been told Godbolt beat his wife, who had moved out with their children three weeks earlier....
Using FBI reports and news reports, Everytown for Gun Safety analyzed 156 mass shootings in the U.S. between 2009 and 2016, finding that 54 percent of them were related to domestic or family violence.
Sadly, one out of four victims was a child.... Read the full story here.
Former acting chief of Findlay police to enter domestic violence program
(The Toledo Blade) June 2, 2017, Findlay, Ohio
—
A former acting chief of Findlay police agreed to enter into a domestic violence diversion program that could dismiss a case against him for throwing a video camera at his wife's head and grabbing his daughter's throat.
Sean Young pleaded guilty early today in Findlay Municipal Court to a domestic violence charge, and agreed to enter into a domestic violence program for a minimum of 26 weeks, perform 70 hours of community service, and pay court costs and fines.
If he completes the program and continues to follow the terms of a protection order, the case against him will be dismissed.
A protection order petition submitted by Mr. Young's wife, Toni, alleges he threw a camera at her head Feb. 4. Her injuries sent her to a hospital and required five stitches.
She also accused Mr. Young of grabbing his daughter's throat while their son watched, and referenced prior "emotional and physical violence."... Read the full story here.
Ex-NYPD cop Michael Dowd arrested in domestic violence incident
(Newsday) May 30, 2017

—

A former NYPD cop at the center of a notorious department drug scandal and arrested twice since December faces a new charge "in connection with a domestic violence incident," Suffolk police said Tuesday.
Michael Dowd, 56, was arrested Monday and charged with second-degree criminal contempt for disobeying a court order, a Suffolk police spokeswoman said.
Former New York Police Department officer
Michael Dowd, in front of a poster for
Precinct Seven Five, a documentary about
the police corruption scandal he was
at the centre of.
Dowd was taken into custody at 9:47 p.m. but the location was not immediately available, the spokeswoman said.
A former resident of Port Jefferson Station, Dowd was convicted in 1994 of confiscating cocaine from Brooklyn dealers and reselling it on Long Island....
The May 1992 arrest of Dowd and other NYPD officers from Long Island in connection with the drug shakedown scheme led then-Mayor David Dinkins to form the Mollen Commission, a panel designed to root out corrupt city officers.
Officers involved in the nearly decade-long scandal abused their authority by taking payoffs from dealers and shaking others down in order to peddle and use the drugs they stole while maintaining lavish lifestyles.
Dowd, a central figure in the scheme, had testified that he operated with near impunity as supervisors and fellow cops looked the other way and, by some estimates, his enterprise scored him $4,000 a week from Brooklyn cocaine dealers.
"It's Us against Them out there," Dowd said in testimony before the Mollen Commission in 1993, according to a Newsday report at the time. "Us is the police officers, Them is the public.... Cops don't turn in other cops. Cops don't want to be labeled as rats. Cops have to depend on each other for survival."
He spent nearly 12 years in prison on racketeering and drug convictions. The scandal is considered among the biggest in the NYPD's history
....
Read the full story here.
When police are charged with domestic violence, questions arise about gun use
(The Chicago Tribune) May 23, 2017
—
When legal gun owners are charged with domestic battery, their constitutional right to bear arms may end up in the hands of a local judge.
Police officers are no exception, though policies and rules often apply to them beyond the laws that govern everyone else.
The ongoing case of Aurora Police Officer Brian Shields illustrates the predicament of law enforcement officers who have been charged, but not yet convicted of a violent domestic crime.... Read the rest of the story here.
Ex-wife of rapist police officer calls for better protection for domestic violence victims going through divorce
(The Northern Echo) May 23, 2017, Darlington, County Durham, UK
—
A woman tormented by her rapist ex-husband from his prison cell is calling for a change in the law which allowed him to contact her through the family court.
Nicola Richardson, who has waived her right to anonymity, said she was left feeling angry and frustrated as former Cleveland Police officer Wayne Scott delayed their divorce for four years in a bid to retain his control over her.
He was jailed for 19 years in 2013 for a catalogue of rapes on two women
—
one of whom was his wife
—
as well as a number of sexual assaults carried out both on and off duty was branded "manipulative, controlling and domineering
"
by Judge James Goss....
Read the rest of the story here.
It's not just the RCMP: Police culture is toxic
Lesley J. Bikos, a former officer for the London police service, is a PhD candidate in sociology at Western University working on a nationwide study of Canadian police officers and the impact of police culture on their on- and off-duty lives.
(The Globe and Mail) May 17, 2017, Toronto, Canada, by Lesley Bikos
—
The Civilian Review and Complaints Commission for the RCMP unveiled a damning report on systemic workplace harassment in the RCMP. In a one-two punch, former auditor-general Sheila Fraser also released a second federal report of her review of four harassment lawsuits from female RCMP members. Both reports call for substantial reforms to the operations of the RCMP. Public Safety Minister Ralph Goodale responded to the reports stating they both contained "similar serious and long-standing concerns."
While some in the public may see these reports as earth-shattering revelations about the workplace culture of Canadian police forces, their content should not surprise many of the officers who serve.... Read the rest of the opinion piece here.
Shreveport Officer Arrested on Domestic Abuse Charges by Bossier Police
(News Radio 710 Keel) May 10, 2017
—
A Shreveport Police officer has been arrested by Bossier Police on domestic abuse charges.
Gary Thomas was arrested overnight after officers responded to a domestic violence call at his home on Northgate Drive in Bossier City. Shreveport Chief Alan Crump has placed Thomas on leave following the arrest.
Thomas is charged with domestic abuse battery, false imprisonment for injuring his wife and refusing to let her leave the home. Thomas' wife refused emergency medical treatment.... Read the rest of the story here.
Mound City police chief charged with domestic violence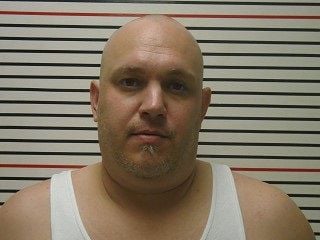 (The Southern Illinoisan) May 9, 2017
—
The Mound City police chief was arrested at his home in rural Union County on Monday, charged with domestic violence, according to Union County State's Attorney Tyler R. Edmonds.
James Page is being held in the Jackson County Jail, where those arrested in Union County are held, Edmonds said.... Read the rest of the article here.
Portsmouth Police Lt. charged with domestic violence
(ABC6.com) May 9, 2017, Portsmouth, R.I.
—
A high-ranking Portsmouth Police officer is on the wrong side of the law, after getting arrested by the State Police.
Lt. George Grassi, 48, has been charged with domestic assault and battery, after the 37 year-old woman he lives with was treated at Newport Hospital for minor injuries. The arrest stemmed from an incident that happened on I-95 during a ride from Providence to Newport, according to State Police.... Read the rest of the story here.
Milwaukee police knew of past abuse allegations before cop shot and killed wife, family says
(Milwaukee-Wisconsin Journal Sentinel) April 26, 2017
—
The Milwaukee police officer who killed his wife and himself last month [see article below -A.R.] had been reported for domestic violence before, according to interviews and records released Wednesday.
The Police Department had been notified of Leon Davis' violent behavior several times in the years before he shot Sherida Davis with his department-issued gun before turning it on himself at their northwest side home, according to Sherida's mother, Sylvia Moragne.
"
He was never arrested,
"
she said in an interview Wednesday.
At least two city officials have said publicly Davis' behavior was known to his department bosses and have questioned why they did not effectively deal with it.
"
I've had several people from the community reach out and some officers reach out and say this was something that has been known to the department and it did not reach the Fire and Police Commission,
"
Ald. Chantia Lewis said during the Common Council's Public Safety Committee meeting this month.
"
It should have been under review a long time ago before this incident escalated to this degree," said Lewis, who represents the district where the murder-suicide occurred....
Dispatch records obtained by the Journal Sentinel earlier this year for an unrelated story indicate police were called to the Davis home Sept. 8, 2015, for a report of a
"
battery-domestic violence.
"
Leon Davis was not arrested and police called to the scene determined
"
there was no evidence of a domestic violence incident,
"
according to Sgt. Tim Gauerke, the department's spokesman. The incident led to an internal investigation and the allegation was deemed
"
baseless,
"
he said.... Read the full article here.
Invercargill shooting: Police officer Ben McLean charged with murder
(The New Zealand Herald) April 26, 2017, Invercargill, New Zealand
—
The alleged murder of an Invercargill woman by her police officer husband is the greatest tragedy Mayor Tim Shadbolt has encountered in his 23 years on the job.
Constable Benjamin Peter McLean was today charged with the murder of his wife
—
the mother of his three children
—
and the attempted murder of a man she was believed to be in a relationship with.... Read the rest of the article here.
RCMP officer sentenced in St. John's to 14-day conditional sentence for assaulting girlfriend
(The St. John's Telegram) March 17, 2017, St. John's, Newfoundland, Canada
—
An RCMP officer convicted of assaulting his girlfriend eight years ago has been given a 14-day conditional sentence with one year's probation.
Cameron D. Lockhart was sentenced this morning (Friday) at Newfoundland Supreme Court in St. John's.
Lockhart had been facing several charges involving two former girlfriends between 2009 and 2011 when Lockhart was stationed at the Trinity Conception RCMP detachment. But following a trial last month, a jury found him guilty of one count of assault.... Read the rest of the story here.
Milwaukee police officer fatally shoots wife before turning gun on himself
(Milwaukee-Wisconsin Journal Sentinel) March 13, 2017, Milwaukee, Wisconsin
—
A 47-year-old Milwaukee police officer apparently shot his estranged wife before turning the gun on himself last weekend.
Leon Davis and his 38-year-old wife, Sherida Davis, died in a shooting Saturday afternoon that Milwaukee police have said was
"
domestic violence related.
"
...
Read the rest of the story here.
Families of women killed by off-duty Clackamas deputy file $8 million lawsuit
(The Oregonian/OregonLive) Feb. 9, 2012, Clackamas County, Oregon
—
The families of two women murdered by an off-duty Clackamas County sheriff's sergeant filed an $8 million lawsuit Thursday, alleging that the county, Sheriff Craig Roberts and two of his top aides knew the man was dangerously unstable but failed to intervene.
Roberts and other defendants knew Sgt. Jeffrey A. Grahn presented a threat to his wife, Charlotte, and that he was emotionally unsteady, angry, depressed and had substance-abuse problems, according to the wrongful-death lawsuit filed in Multnomah County.... Read the rest of the article here.